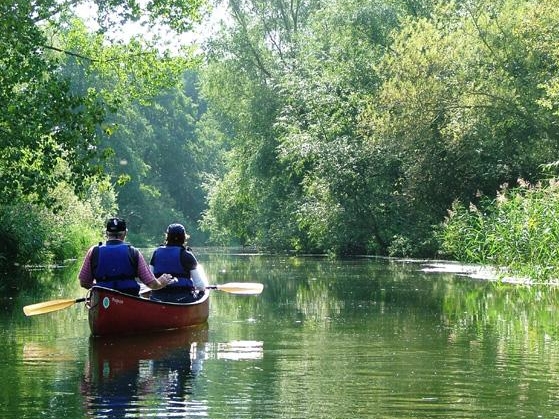 The Norfolk Broads is a network of mostly navigable rivers and lakes.   The lakes, known as broads may look natural, but they are a man-made phenomenon, the result of flooded peat diggings.  It is thought that they were formed at the end of the 14th century.  The peat was used to fuel Norwich and Great Yarmouth.

The best way to see the Norfolk Broads is by boat.  You can hire all sorts of different boats from electric cruiser to canoes.  Click here for more information.
There are around 190 miles of footpaths around the Broads.  This may sound daunting but there are plenty of circular walks to choose from.  Click here for some suggestions.
There is plenty to see scattered around the Broads from ancient ruins to windmills.
More details here.