Step inside a tiny fisherman's cottage and imagine life in Cromer at the end of the 19th century. Colourful displays chart the town's history as an early Victorian seaside resort, resplendent with fine hotels and scandalous mixed bathing.
The town is in a geological area of international importance. Find out why in the Geology Gallery with its fine collection of fossils, which include bones from one of the area's most famous finds, the West Runton elephant – Britain's oldest and most complete elephant fossil.
Find out more Here.
Mundesley Maritime Museum
One of England's smallest museums, Mundesley Maritime Museum is packed with exhibits, including lifesaving paraphernalia, ships wheels, and navigation lights. Prints and other information illustrate over 200 years of the town's maritime history taking in lifeboats, shipwrecks, fishing, railways and the tragic story of the Mundesley Minefield.
Click here for more.
Fishermen's Heritage Centre
The Centre is housed in part of the historic Fishing Sheds on West Cliff, Sheringham.  The museum houses the historic Henry Ramey Upcher lifeboat and other collections of Sheringham lifeboats that were paid for by the local Upcher family and manned by the fishermen themselves.  More info here.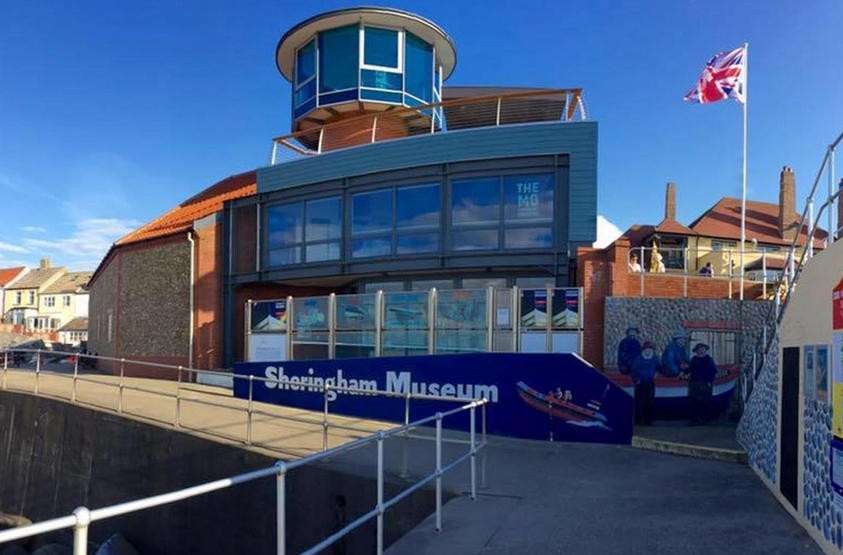 On the seafront in Sheringham, this museum tells the story of the town and its proud, brave and independent people. Inside you will find bright, modern galleries where you can walk amongst an extraordinary historic fleet of lifeboats and fishing boats. Packed with fascinating stories and interesting details, memories of this museum will stay with you for a long time.  Find out more here.
Heny Blogg is our local hero:  The Henry Blogg Museum celebrates the most decorated lifeboatman in RNLI history, who served for 53 years on Cromer's lifeboats. With the assistance of his crew, he saved over 873 lives from the North Sea.